In-Home

Massage Therapies, Reikki, Medical Massage, Pre/Post Natal Massage, Yogassage, Myofascial Facials, Retreats, Special Events

Chair Massage— 2-hour minimum, accompanied with a hot stone massage in New Jersey as well as infrared and magnetic pulse therapy upon request. per hour/per therapist pricing
Multi Modality Session— A combination of techniques including circulatory, swedish, deep tissue and/or myofascial massage in one session based upon the bodies current condition.
Swedish Massage— This style of massage utilizes long effleurage strokes combined with petrissage, promoting circulation, relaxation and detoxification and addressing minor aches and pains from everyday tension.
Deep Tissue— A deep tissue massage utilizing petrissage, effleurage and friction work to address adhesions, muscle pain and postural imbalances.
Medical Massage— Promotes homeostasis and healthy circulation assisting the body to regenerate. Every session is designed for the clients' specific needs at the time and may mix different techniques and modalities. But many times soothing massage modalities relieve stress to assist the client to become more comfortable promoting sleep and therefore assisting the body to heal.
Pre and Post Natal Massage— Available for different levels of pregnancy and post-pregnancy. These sessions are based on your specific needs and physical condition.
Myofascial Release Massage— This style of bodywork addresses specific problem areas over a series of sessions to relieve adhesions, trigger points and postural imbalances.
Energy Healing/Reikki Sessions— This work utilizes the universal life force, chi energy for healing and works to balance the vibrational field of the body. Recommded for people who cannot have intuitive massage therapy sessions for health reasons.
Couples Massage— Any of the above modalities for couples back to back services.
Couples Massage Therapy Workshop— For those wanting to empower themselves to assist love ones. Two 90 minute sessions where you will learn techniques to help one another relieve body pain, increase flexibility and alleviate stress $380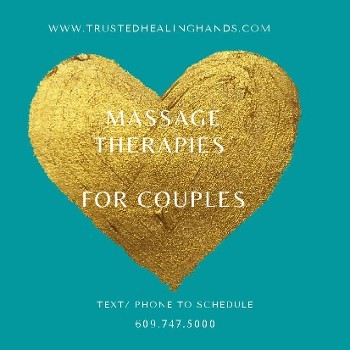 ADD ON MENU:
Volcanic Hot Stone Therapy— $20 Upgrade

Pule Electro Magnetic Field (PEMF)— can be requested free
Earthing Mat Balancing— Included
Infra Red Light During Session— can be requested free
Red Light Wellness with Amethyst Crystal Infra-Red Medi-Mat Session— $40 (20 minute session) (retreat and wellness events only)
Ionic Balancer De-Tox Foot Baths— $50 Add On (30 minute session)